My Photo Album
"UNCLE CLAYTON"
"Everybody in the Pool Part2"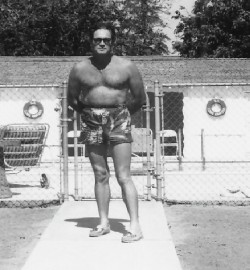 You Should Try Modeling!
Before Uncle Clayton came to Hollywood.
He worked as a model in New York.
He was one of those lucky men
who was born with a modeling physique.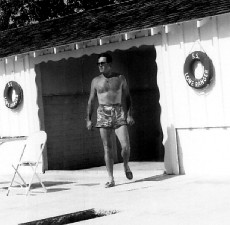 Ok, Pool is Clean
Now! Where are those kids?
I'm ready for a lesson.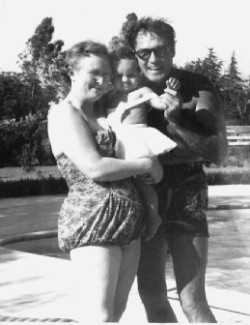 Proud Daddy
Mom and Uncle Clayton
introduce the newest addition to
the Moore family,
Dawn Moore.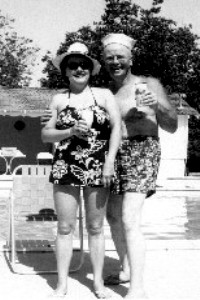 Aunt Sally and Dad
I'm using this photo as a filler for now.
I have another negative
of this day being renovated.
So until it's ready.
I thought you might like to see
what was fashionable by the pool
in the mid-fifties.
Yes, Dad did serve in the Navy at one time.

NOTE:
All the photos on this page are being renovated.
They appear here as mom gave them to me,
time worn snapshots.
As soon as they are upgraded.
I'll will replace them.