CAMP ORD, CALIFORNIA
TENT CITY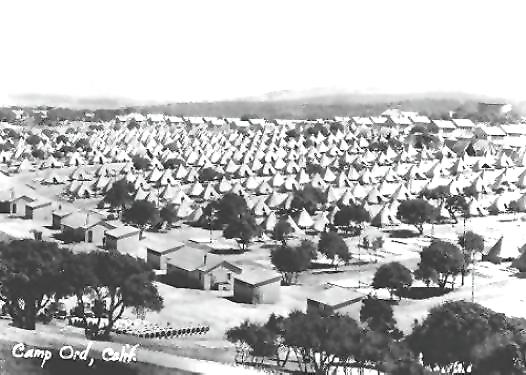 Just before World War II. The fort was known as
Camp Ord. Tent City, located in the East Garrison,
was the primary housing for the troops.
Thanks to the family of GI, Kenneth W. Swem.
You'll get an idea as to what it was like living
inside those tents in the makeshift city.
WAKE UP CALL
A DAY IN THE LIFE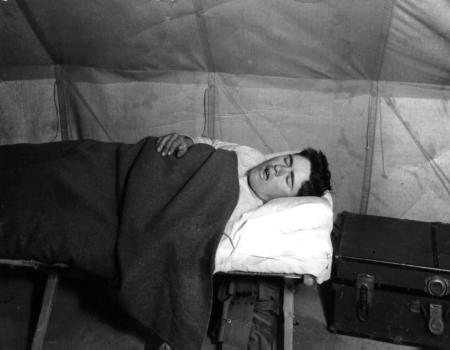 No telling what Trooper Swem is
dreaming of as reveille sounds
to wake him for a new
day at the camp.
STARTING THE DAY
RISE AND SHINE
Trooper Swem begins to rise and
dress himself for the long day ahead.
Most likely it will be filled with
various forms of training.
DRILL SERGEANT
HELPFUL WORDS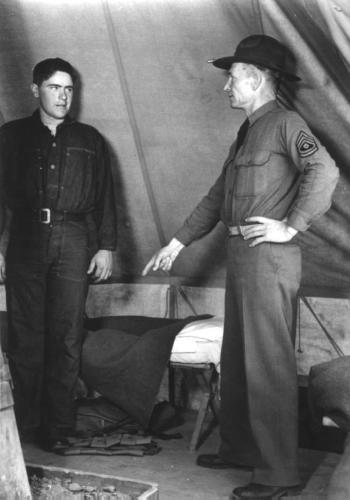 As with all the troops before and after
him. Trooper Swem can depend on a few
helpful words from his Drill Sergeant
to get his day started properly.
CALL TO MESS
CHOW TIME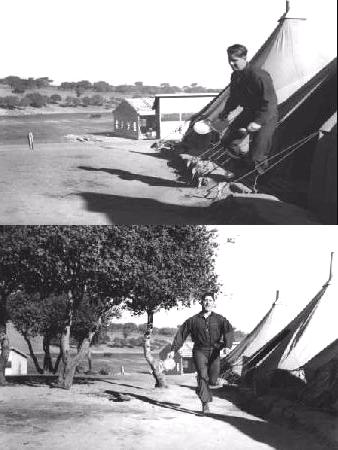 Trooper Swem hears his favorite bugle call.
Grabs his mess kit and heads for the mess hall.
MESS CALL
ARMY FOOD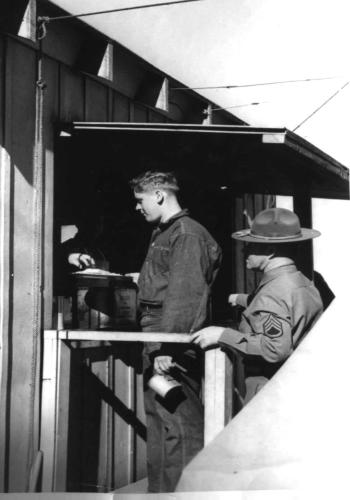 Of course you can't begin a day
without nutrious army food.
The Drill Sergeant is probably
there to make sure Trooper Swem
gets his fair share of portions.
PHYSICAL TRAINING
STACK ARMS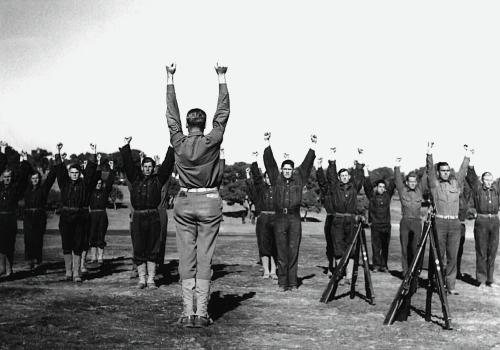 The day's training begins with physical exercise.
Trooper Swem burns off some of that good army chow.
With a daily workout of many different physical routines.
Before it begins the squad leader commands Stack, ARMS.
RIFLE RANGE
TARGET PRACTICE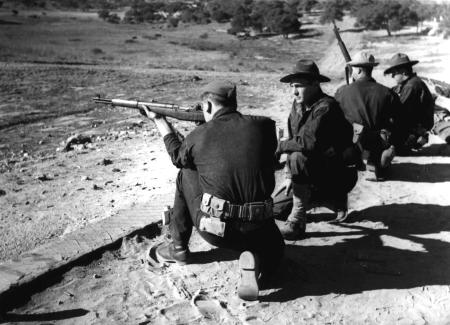 The most valuable training a trooper can
receive is target practice at the rifle range.
The M1 Rifle was the standard issue during the forties.
Home Page | Photos | More Photos | Contact