7TH SIGNAL COMPANY
Photos By NOEL G. MAULLER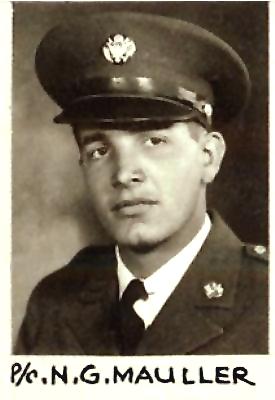 Thanks to the generosity of
Mr. Noel Glenn Mauller
A photo history of the 7th Signal Co. can be seen.
Mr Mauller told me that the 7th Sig trained at
Fort Ord. They were then assigned to Attu Island,
one of the chains of Aleutians Islands, Alaska.
EAST GARRISON
TENT CITY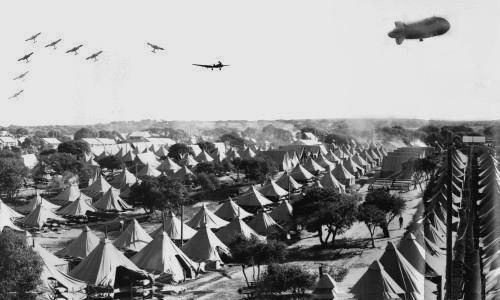 The 7th's first quarters were located in 'Tent City.'
At this time the fort was still in it's infancy. The tent
city located in the east garrison. Was a make shift
quarters the army quickly constructed to house the troops.
From the look of the photo. There were some kind of
manuvers going on.
TENT CITY
OLD STREET
Since the tents were considered to be
temporary housing for the troops.
A simple dirt road made up the
avenue of travel for the troops.
WOODEN BARRACKS
NEW STREET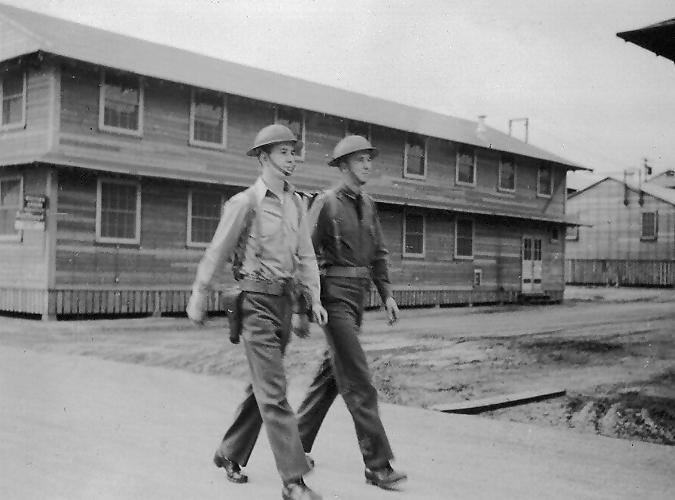 By this time the company had
moved into the new wooden barracks.
But the streets were still dirt roads,
and the wooden barracks had not been painted.
FIELD MANUVERS
LOADING THE TRUCKS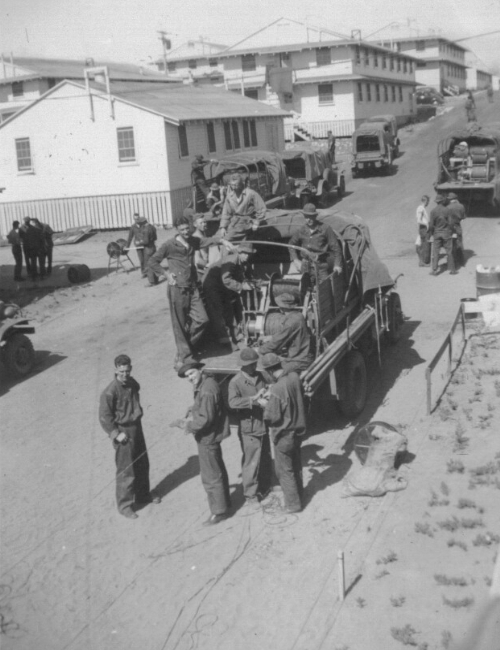 The troops are loading the trucks to head out
for field exercises and more training.
The streets are now paved and
I think that's the famous iceplant beginning
to grow in the lower right of the photo.
FIELD TRAINING
POLE HOPING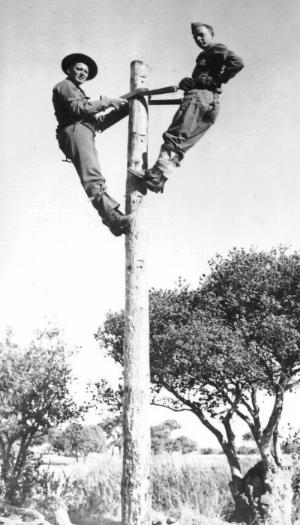 This was one of the duties of the 7th Signal troops.
Most of us think of field communications being laid
on the ground. But there were times when lineman ran
the wire on poles. This was more a rearline operation.
I don't think this would be a good idea near the front lines.
Being up a pole like that would make you a very easy target.
MORE FIELD TRAINING
FIRING RANGE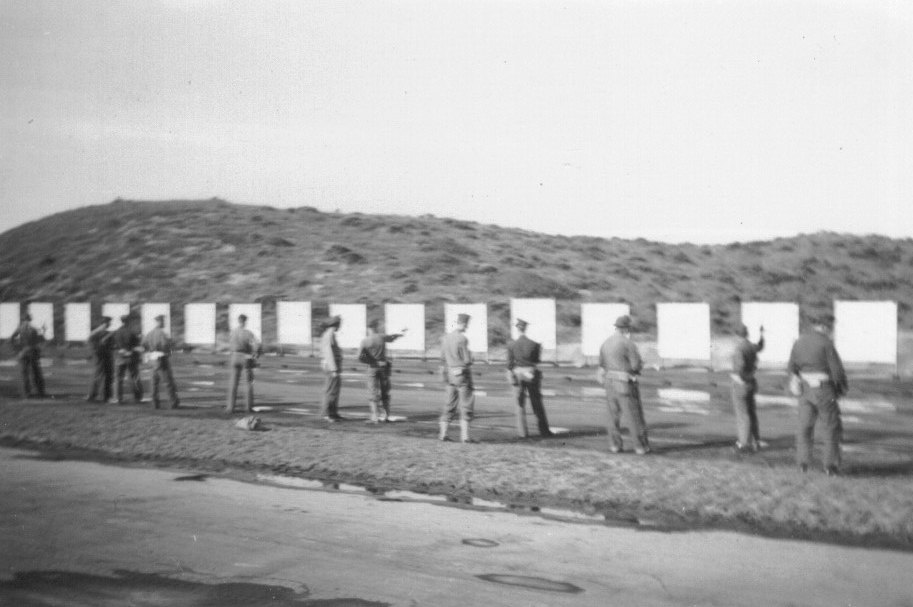 This was one of the important training steps for all troops.
Most of the weapons training involved rifles as a standard.
But there were times when it included the 45 Caliber Pistol.
This was more often completed by NCOs and Officers. But for
the signal corp. Carrying a 45 up a pole was much easier than a
M1 Carbine.
PASS AND REVIEW
MARCHING IN FORMATION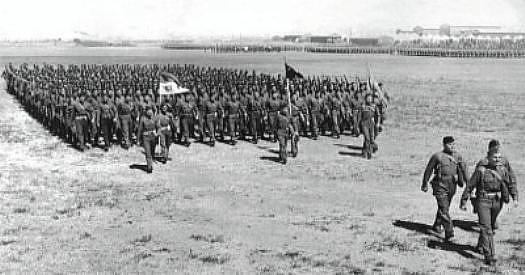 The 7th Signal Company passes in review on the Fort Ord
parade field. I not sure but from the size of the field.
I would guess that they marching on the main parade field.
Located close to Hwy 1 near the entrance to the fort.
ALEUTIANS ISLAND
ATTU 1943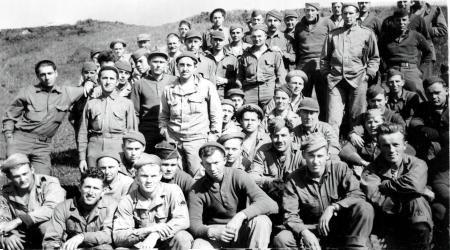 The 7th Signal Company gathered for
a group photo on Attu Island.
Where they served in the Battle of Attu.