THE HILL
CONCRETE BARRACKS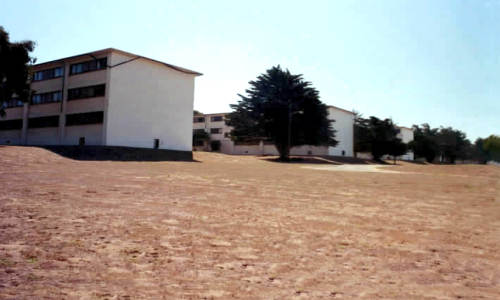 These well designed and self contained barracks were built in the mid-fifties.
There was a distinct echo in the halls and between the buildings..
This added a unique audio experience to basic training. .
Especially when the D.I.s would make their intentions known yelling at the top of their lungs..
There was a company that had two bagpipes and two snare drums preceding their march formation..
It was something special to watch and listen as they marched to and from the training fields.
THE MESS HALL
CHOW TIME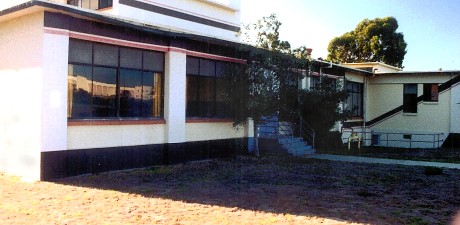 For some unknown reason. My D.I., Sgt Hunt and I didn't seem to be on the best of terms..
So needless to say. I spent a lot of time in this part of the building..
The only thing I didn't like about doing K.P. at Fort Ord was cleaning the grease trap..
Nasty job!Otherwise it was OK. I ate pretty well and got to listen to music while working..
There was an entertainment center in the dining room..
Our cook was really good at his M.O.S. So the food served was outstanding.
MODERN BARRACK
IMPROVEMENTS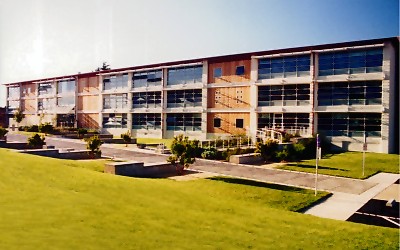 One of the old concrete barracks was renovated by the college that now occupies most of area close to the barracks..
They use this building for special interests and offices to conduct campus business. Handicapped entry ramps have been included..
The bay windows have been expanded and the stairwells modified.
THE WOODEN BARRACKS
WORLD WAR II
These barracks have housed thousands
of troops over the years.
The Wooden Barracks at Fort Ord
were constructed just before World War II.
They were expected to last about 5 Years.
Some 60 years later.
They are on indefinite standby.
COMPANY STREETS
OVER GROWTH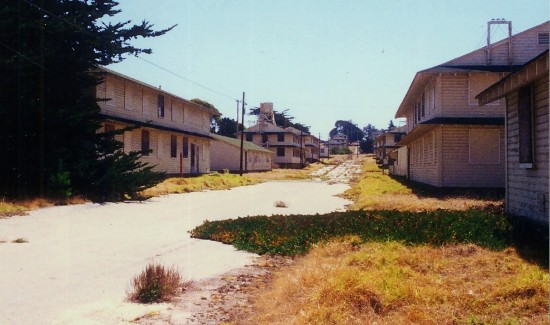 Without the personnal care the grounds would receive
on a daily basis. The landscaping has run amuck on the
company streets. Even the well known 'Ice Plant'
is growing at will to overtake the area.
STILWELL HALL
THE SOLDIER'S CLUB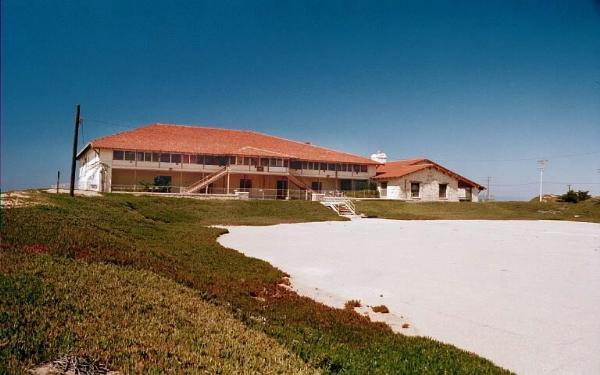 On the night of graduation from basic training.
I discovered Stilwell Hall.
Enough said.
MORE STILWELL HALL
THE STOCKADE
THE BIG HOUSE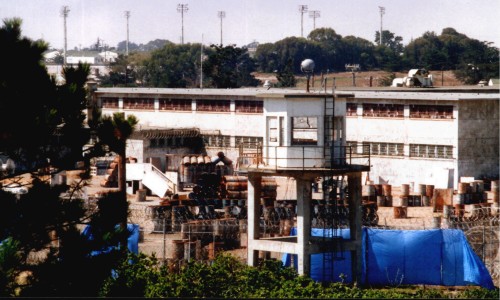 I was a turnkey here for a short time.
That was an interesting experience.
The day I took this photo.
The grounds were being used for a,
'Many Images' The website for Breakout
Jailhouse Paintball can be found here -
BREAKOUT
STOCKADE ENTRANCE
Home | Photos | FtOrd Links | More Photos | Army LInks | Contact