US 7TH INF DIV
WELCOME TO FORT ORD

WELCOME TO FORT ORD
THE RIFLE RANGE
TARGET PRACTICE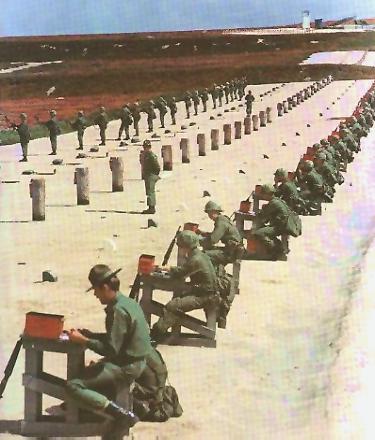 It was one of the most
important locations at Ft Ord.
"A soldier isn't worth much,
that can't fire his weapon!"
Words of wisdom from My D.I.
DRILL SERGEANT/INSTRUCTOR
THE D.I.
Do you think there's enough
starch in this DI's uniform?
But don't say anything or He'll say,
"Drop and Give Me, Fifty!!!!
OUTDOOR CLASSROOM
TRAINEES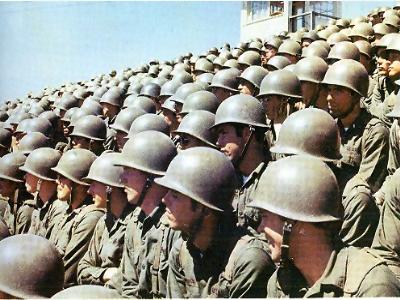 On a beautiful day.
Nothing could beat Ft Ord
for it's outdoor classes.
GRADUATION BROCHURE
PAMPLETS
Some companies typed up
these graduation pamplets and
passed them out to the
visitors at the ceremonies.
This one was from
Company D-3-3
Dated 09-20-73.
GRADUATION DAY
COLOR GUARD
The color guard displays the
colors of our great nation and
the colors of the graduating company.
Home | Photos | FtOrd Links | More Photos | Army LInks | Contact